Over the past few weeks I have been to a couple of flea markets and came home with a lot of cool stuff. We attended a market in Albany that was supposed to be Linn County's largest flea market, and I found some great buys. We got to the market early so needed to stand in line in the cold. I was proud of myself in that I had bought a long, warm Banana Republic sweater at the consignment store for $8 and it works great to go to events like this. It is warm enough to stand in line outside, but cool enough to not get overheated inside!
At every flea market, estate sale, or antique mall we go to we always find some item that is the "theme" of the day. At the Albany flea market, we saw quite a few of these old safety razors. They were everywhere!
Here are photos of the things I bought at the Albany flea market. I got this lamp , which Marnie very nicely carried out to the car for me. I also got a vintage Fisher Price Little People village and a bag of cars and people to go with it, a large number of Hardy Boys books for just $8.00, a big bag of letter magnets for when the grandbaby is old enough to put words together (there are enough magnets to have some at Baby's house and some at Nana and Grandpa's house!), some Tupperware from a booth that had so much vintage Tupperware I didn't know what to do with myself, a beautiful hand-tied necklace made of rose quartz beads, and other things!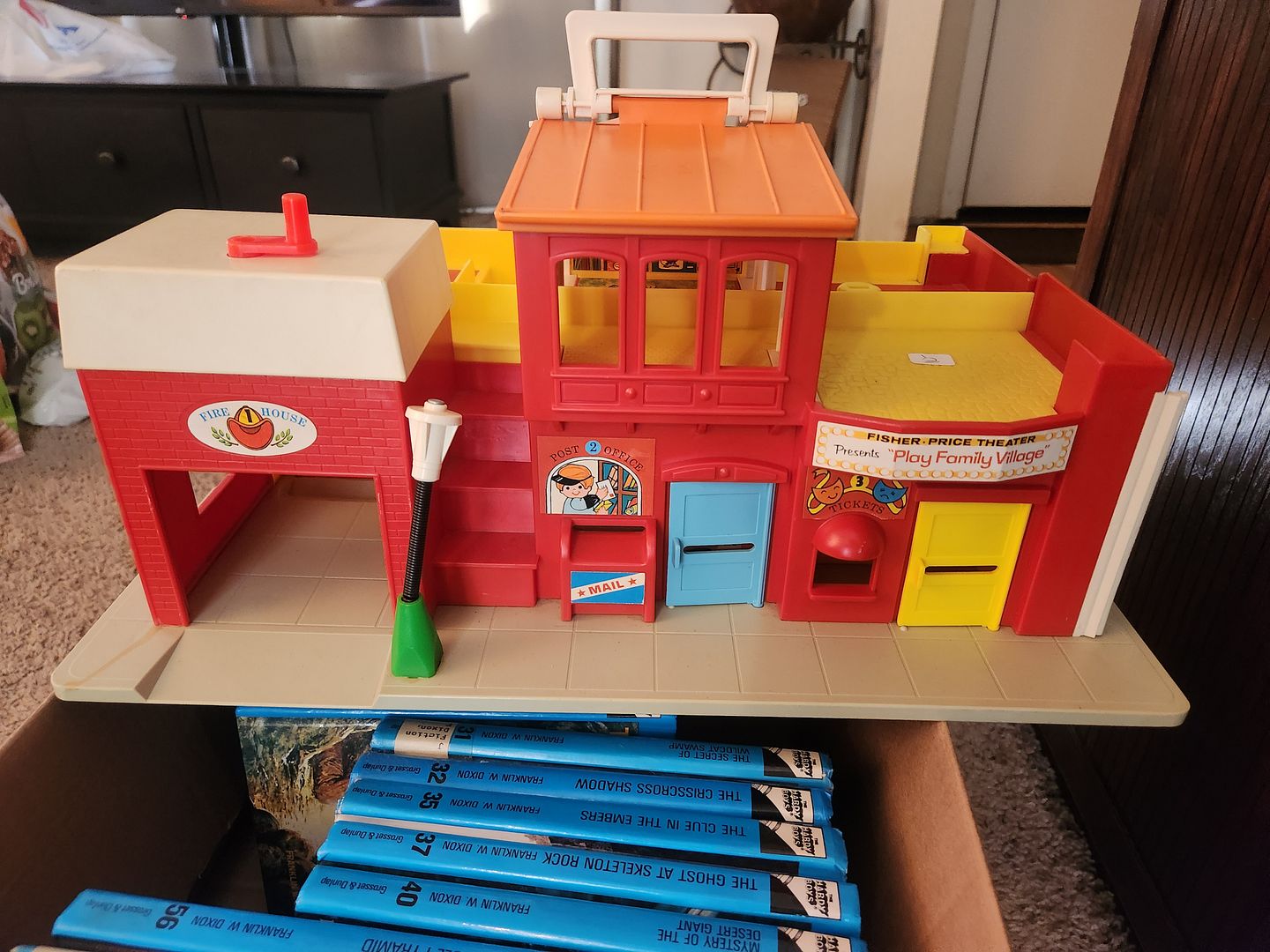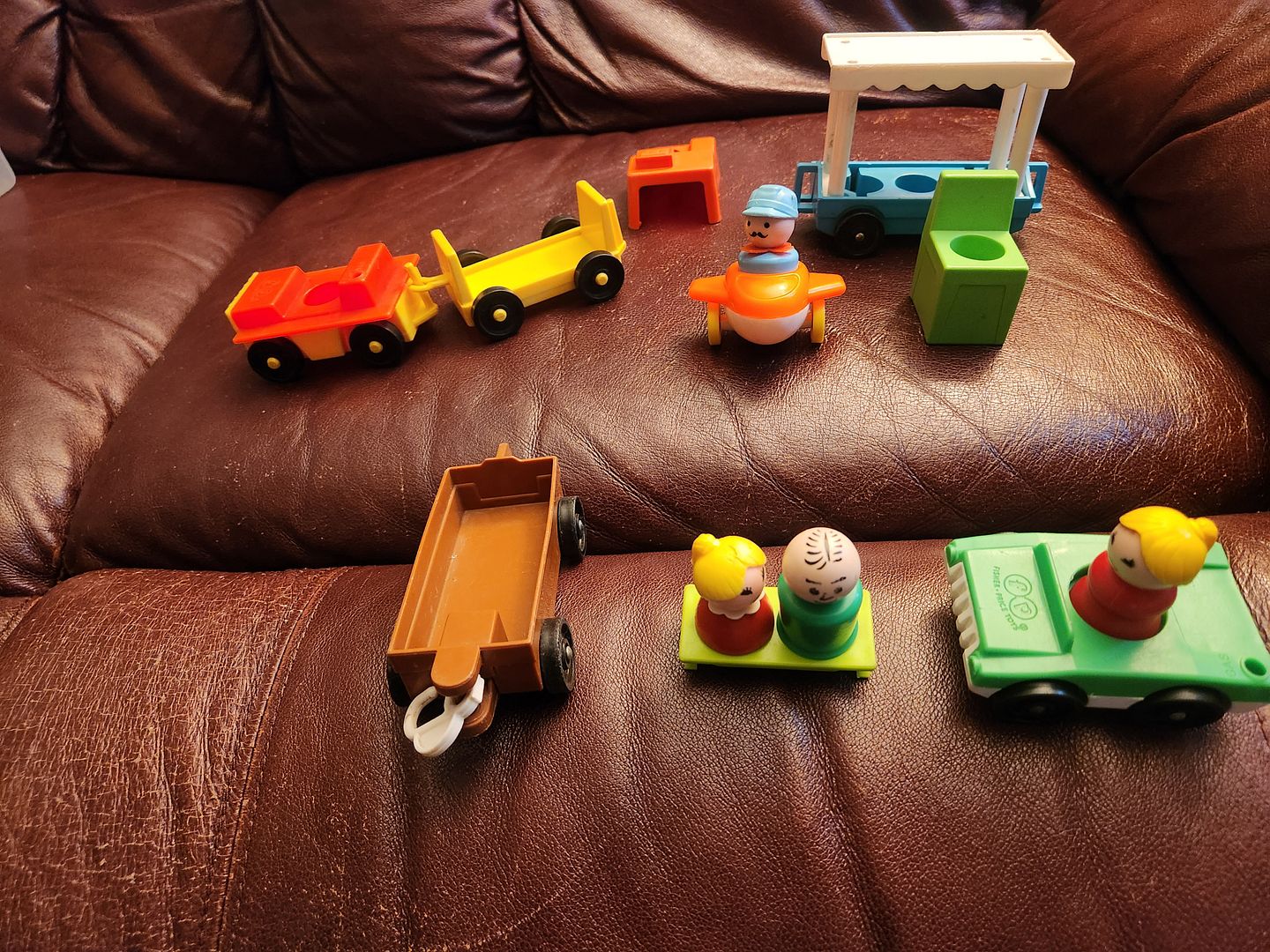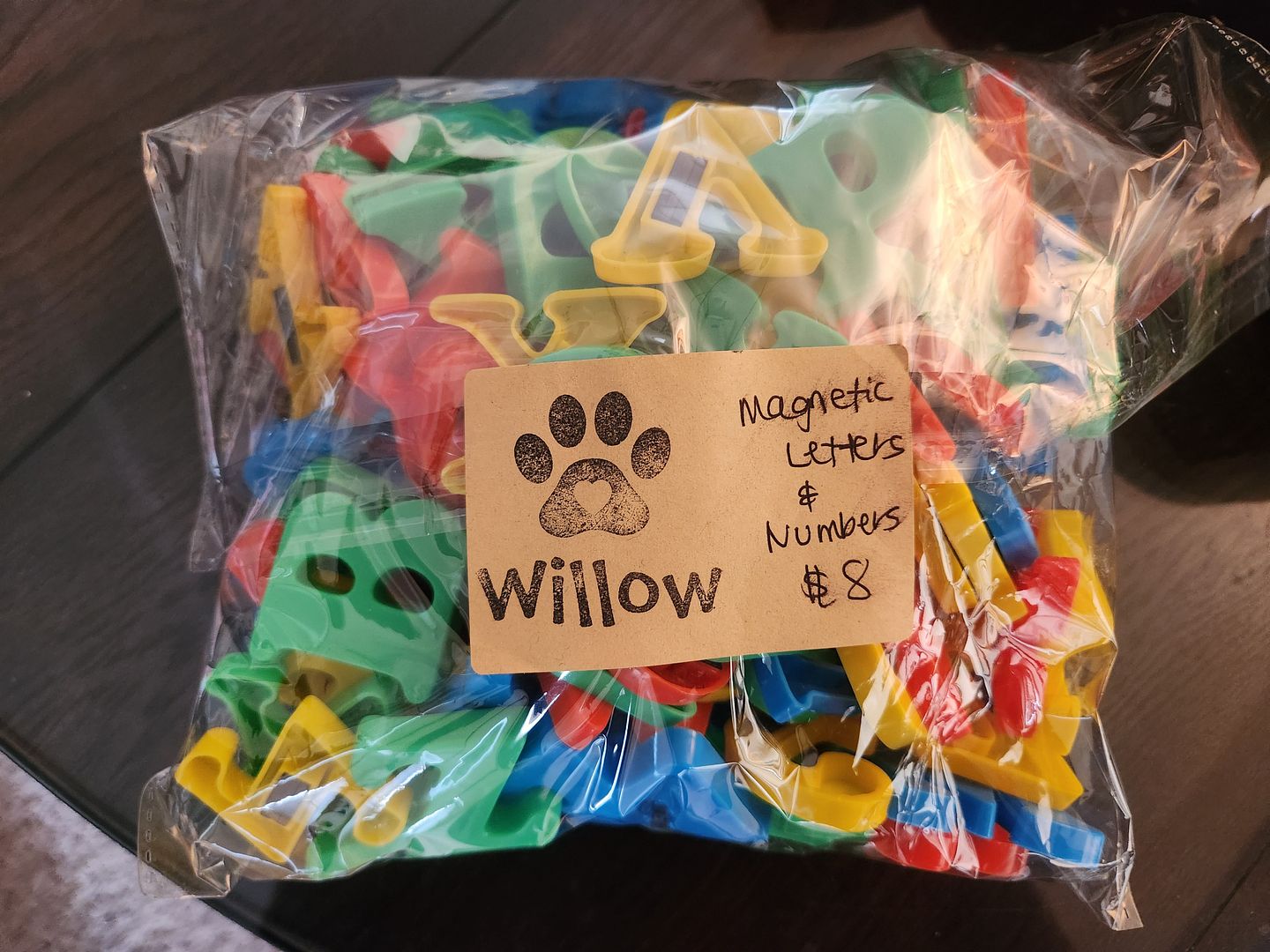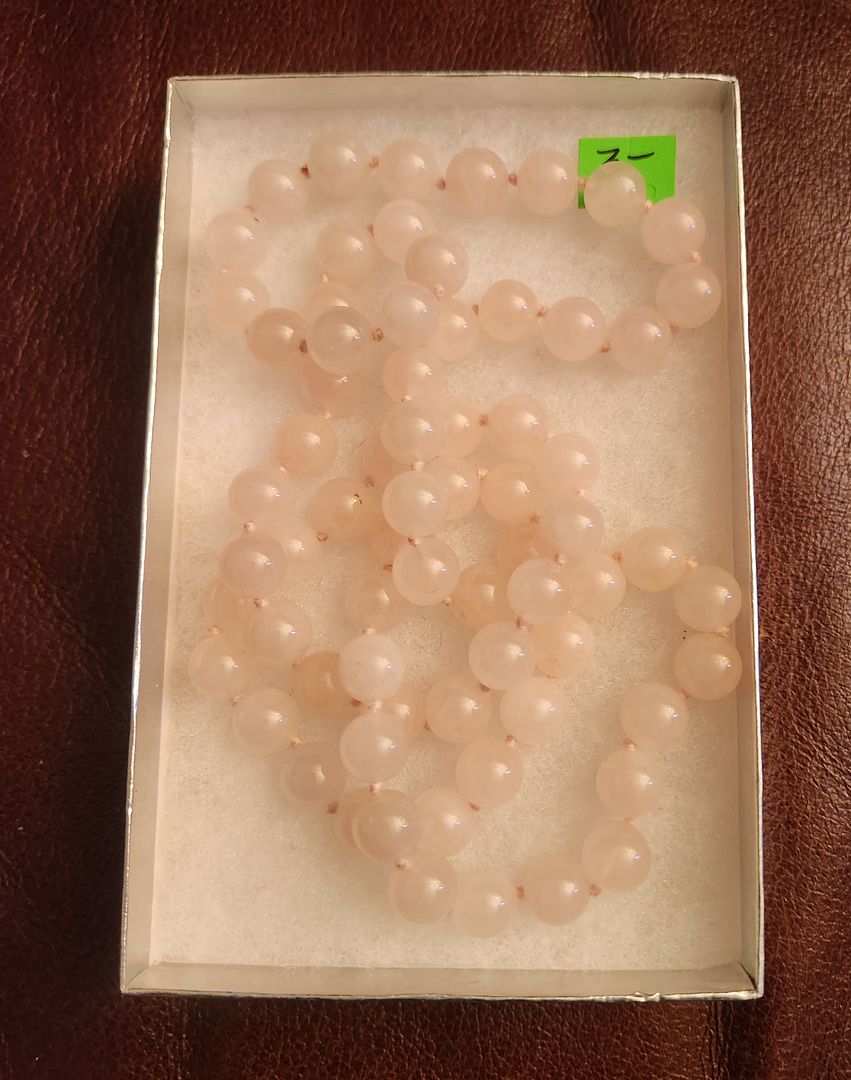 After we were done at the Albany flea market, we decided to go downtown for lunch. We chose to eat at the Brick and Mortar restaurant, since we had eaten there before and I wanted breakfast for lunch. The restaurant was full and they have the technology to text you when your table is ready, so we went next door to Sniffany's Pet Boutique to check it out. It's a lot bigger inside than you can tell from the outside, and oh, what a selection of pet things they have! More for doggos than kitties, but we enjoyed looking at all the fun things and petting the shop cat.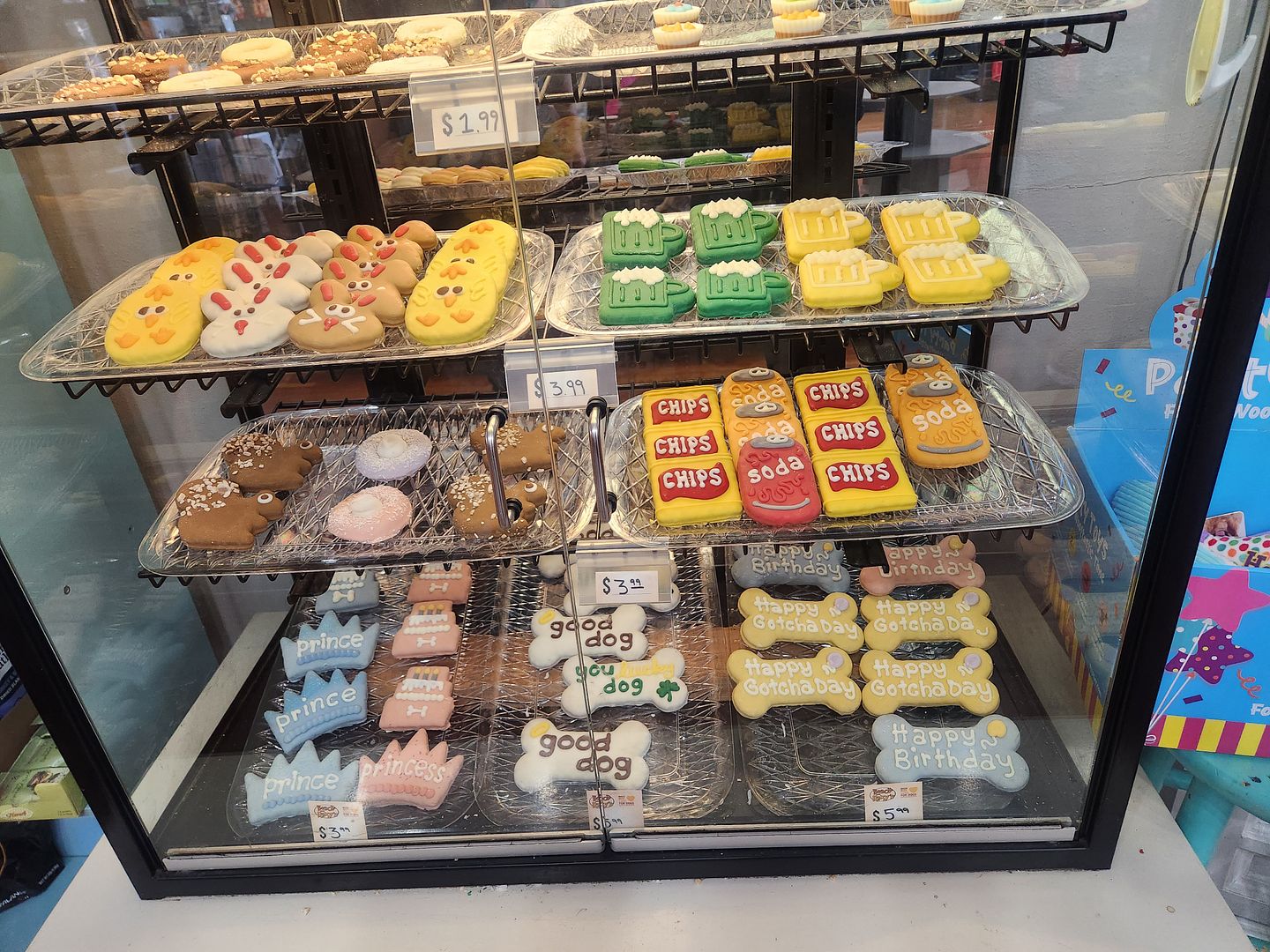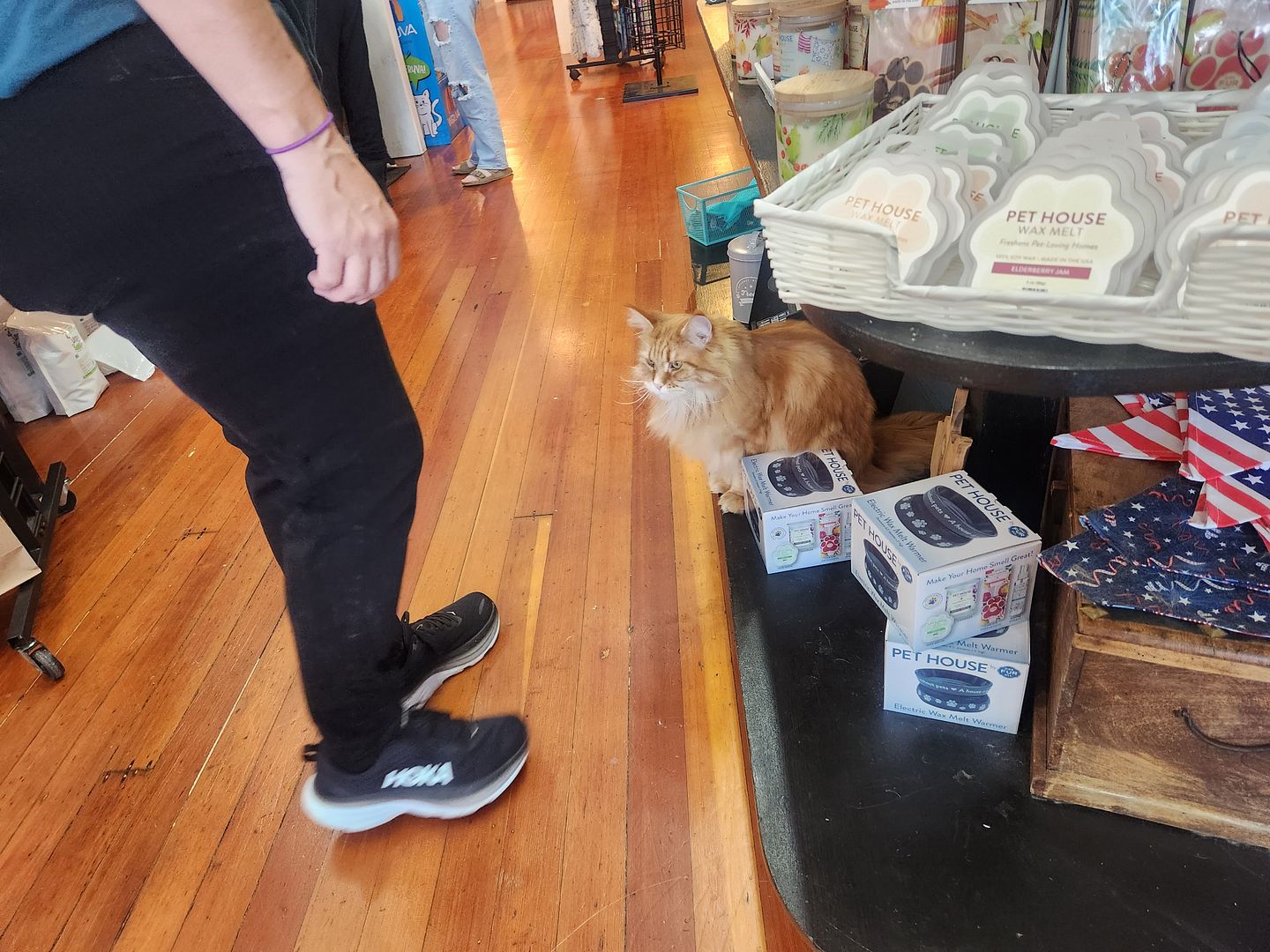 But then we saw these: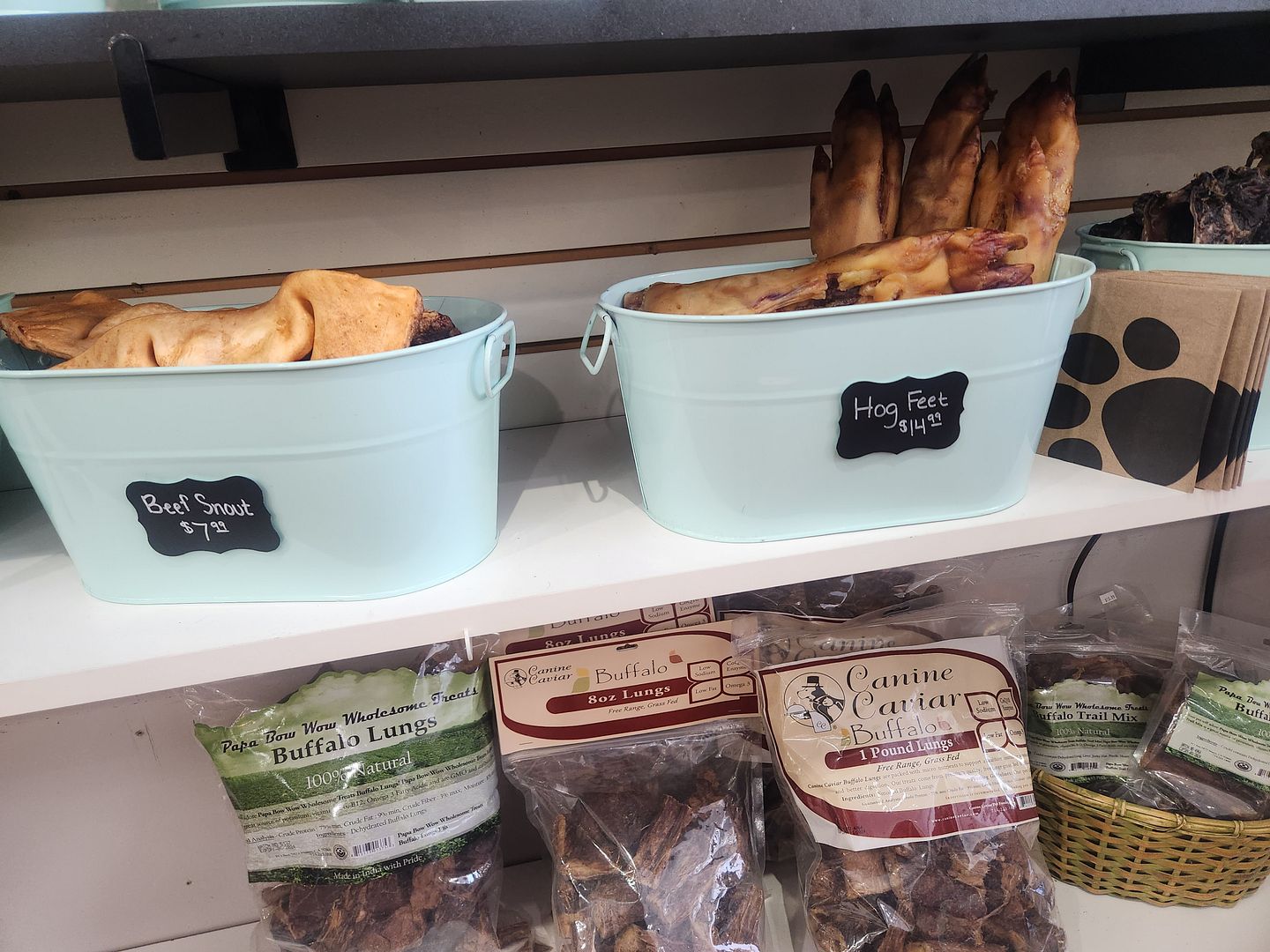 And these:
And THESE:
We tried to have some fun with them, but we really got quite a case of the heebie-jeebies, and while I'm sure these chewies are great for dogs we both decided that we wouldn't have them in the house! Ewwwwww…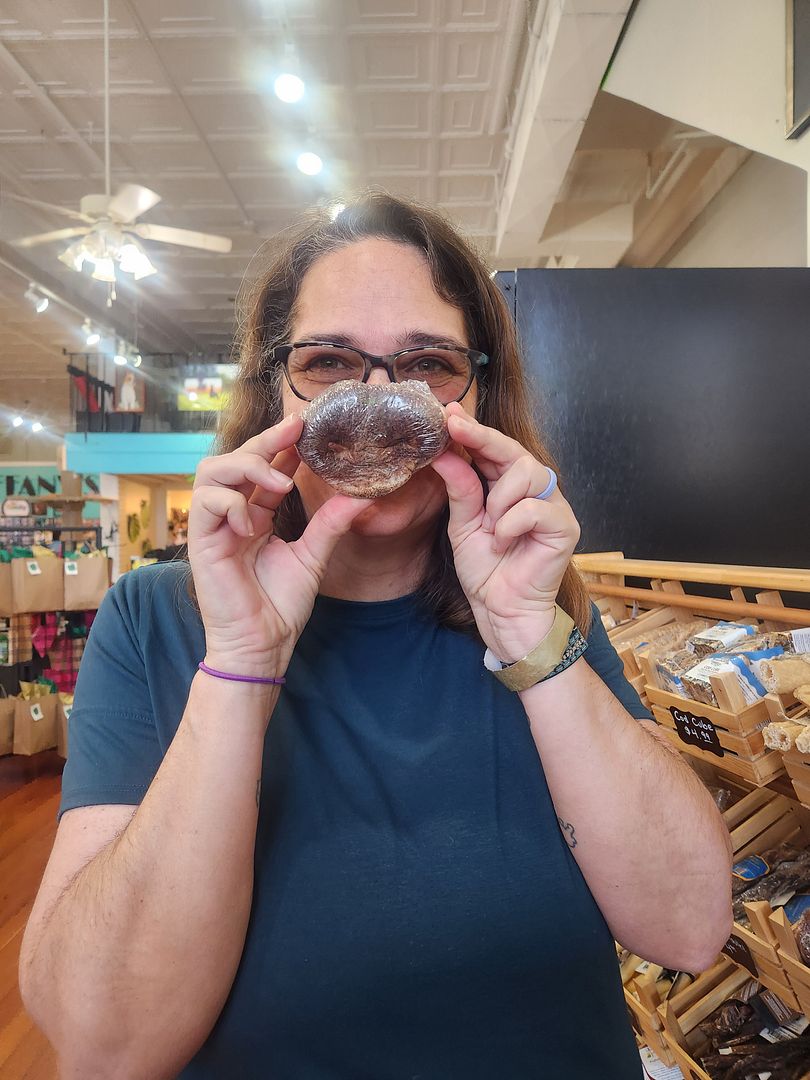 The restaurant texted shortly and we went in and sat down to get ready for our brunch. Thankfully looking at the doggo "treats" hadn't ruined our appetite, and we both ordered our breakfast foods. I had my hashbrowns "mortar style", with cheese and all sorts of other things, and they were delicious.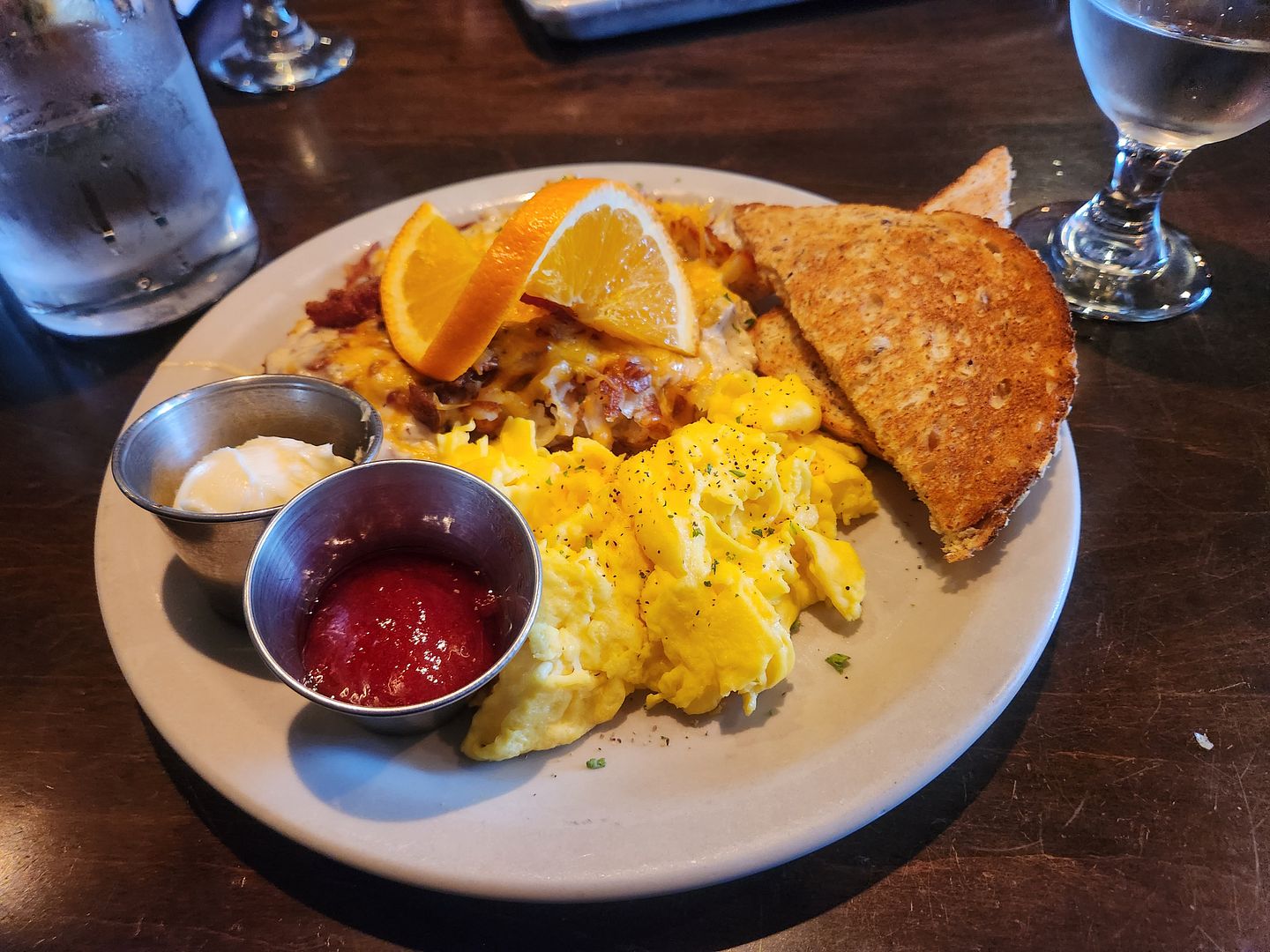 After our meal we walked around downtown Albany for a little while. We searched for and finally found a clothing consignment store we were interested in and looked around in there. Then we walked back to the car (at least we got some steps in!) and came on home. All in all a profitable day! I'm so thankful that my bestie likes to come with me to these events!