The first Saturday of April Marnie and I went to the monthly flea market in Rickreall. We had a fun experience and I brought home a ton of neat stuff! First, I decided we should attend the "early bird" time on Saturday – the regular admission time is Sunday starting at 9:00 a.m. The Saturday opening time is 10:00 a.m., so we got there about 9:40 to be sure we were close to the beginning of the line. We soon realized that they don't even let the vendors in to set up until 10:00, so we walked into mostly empty rooms, haha! We made a beeline to the booth of the first guy that was quickly getting his things out on tables, and I immediately discovered bundles of Dr. Seuss books for a very reasonable price! I paid the man and gleefully stuffed all of the (heavy!) books into my very large bag. I had brought a large bag and a smaller bag just in case.
We walked around the market and looked at the items for sale as they came out of the vendors' tubs and boxes. I saw one box and zeroed in on a Sue Grafton book in it and asked the man how much it was. He said, "You can have it, I don't do books!" so I looked again into the box and found three more Sue Grafton books, and he let me have them all for free! I discovered when I got home that I already had a couple of them but I couldn't remember all of the ones I have. I just grab them when I see them and sort them out later, like I do with Hardy Boys and Nancy Drew books!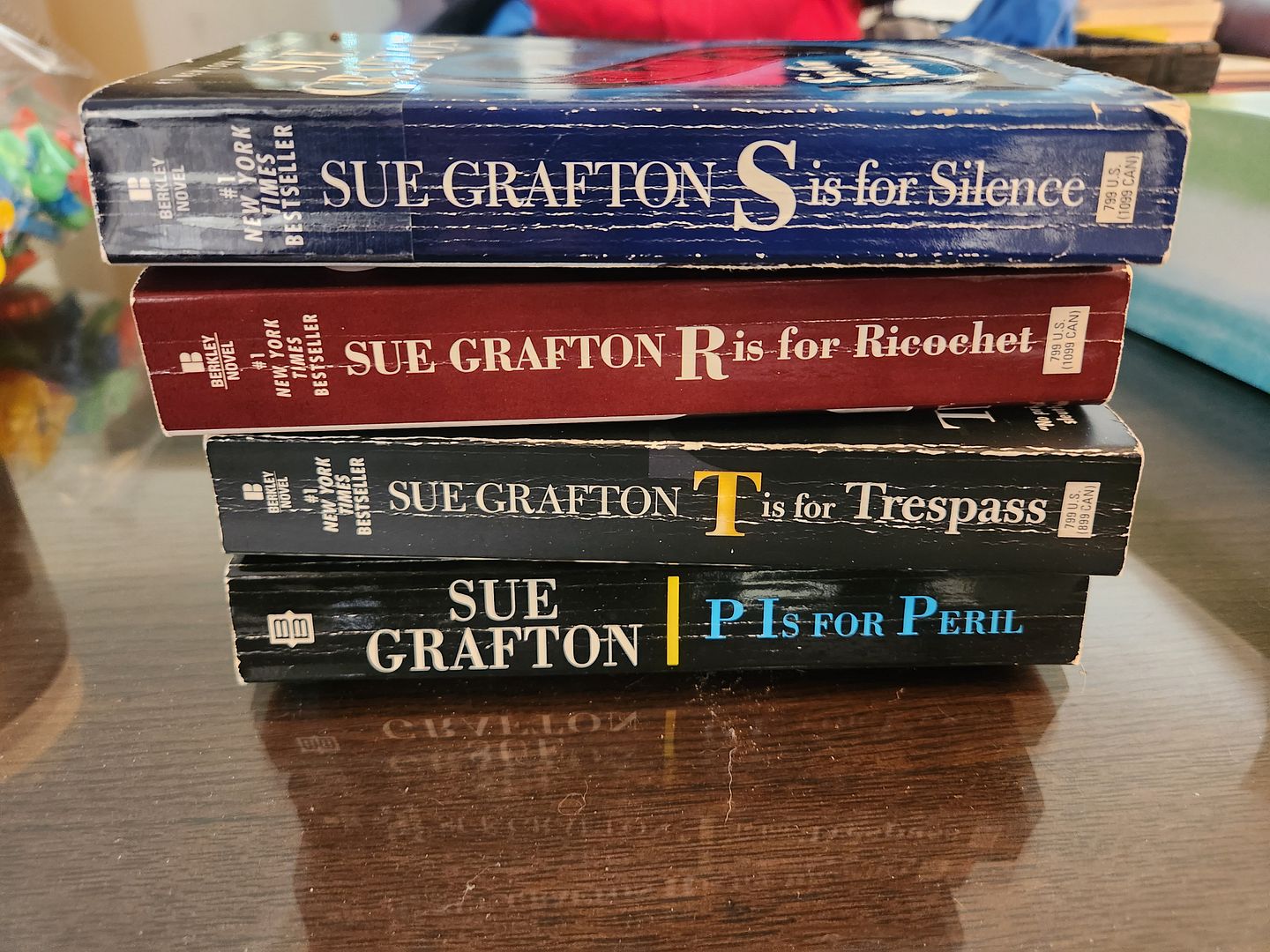 Happily, I found TWO booths selling vintage Fisher Price Little People toys and bought them up. The furniture is hard to find and usually very expensive!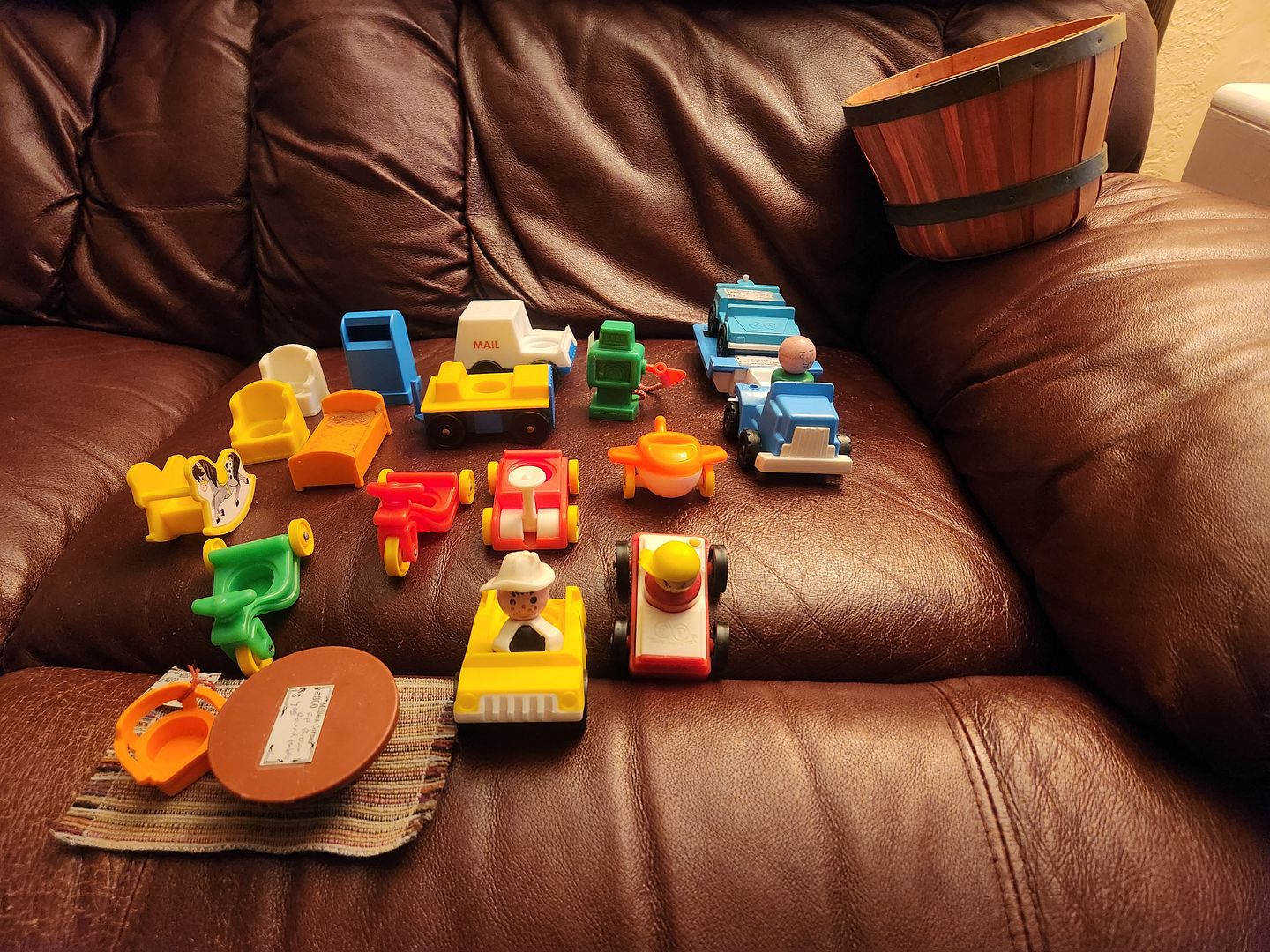 I found many old Look and Saturday Evening Post magazines, all in plastic with cardboard backing.
And this not-so-old magazine I wanted because two of our kids were born in 1994 and I thought they might like to read something that was made close to the time of their birth…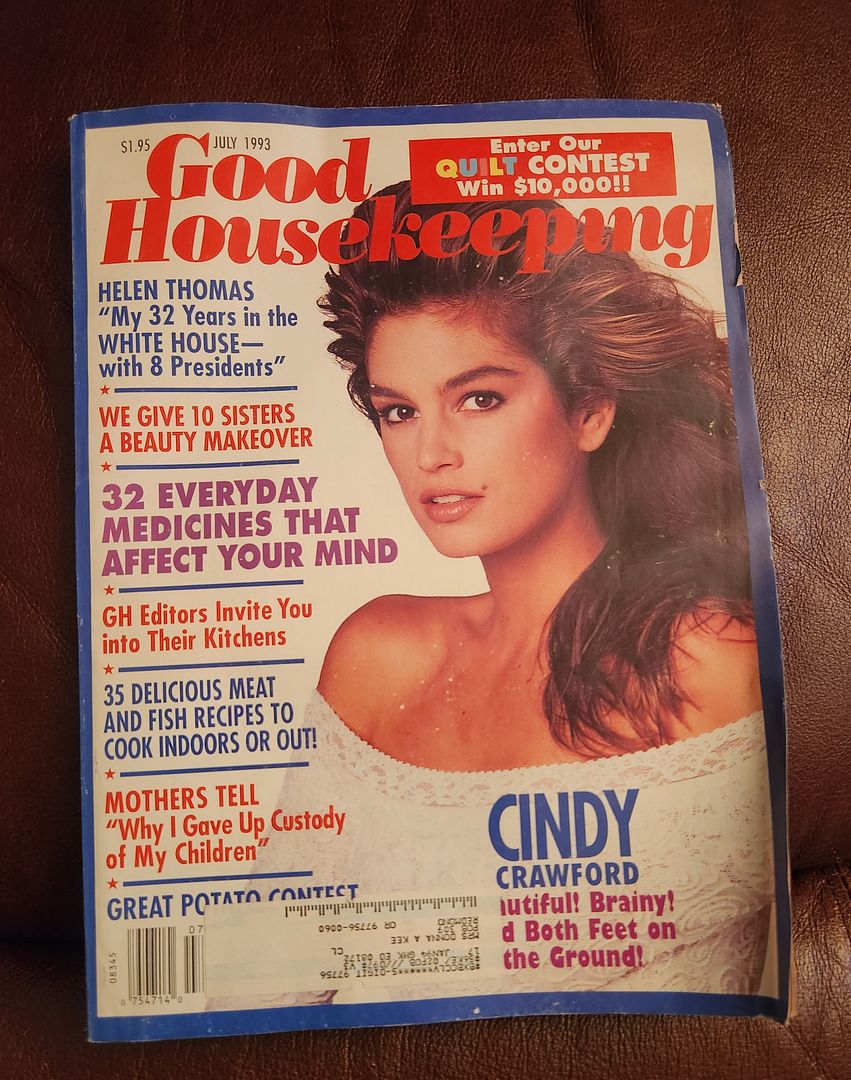 I got this little nightstand/end table that I will redo somehow, it's a great size!
One of my favorite things seen at the flea market. The little old lady who was selling him said, "Isn't he handsome?" I thought he was a bit scary myself, wouldn't want to run into his kind on a dark country road!
After we made a few more rounds to make sure we hadn't missed anything, we got in the car and started back up the road from the fairgrounds where the flea market was held. We noticed that the Rickreall Grange was having a "bazaar", so we decided to check that out too. There were a few tables with handmade items and vintage things, but the jackpot came when we went into another room and a lady was selling all sorts of clothes for $1.00 apiece! I rummaged through her boxes and found quite a few nice things, including a Columbia fleece in new condition and some great quality things for The Grandbaby when he gets older. I think we might go back there, I'd like to go through the boxes again!