On President's Day I texted Kangaroo early in the morning to see if she wanted to hike since she had the day off from work. I thought we could go somewhere in the town of Corvallis, Oregon, it's not too far away and there are lots of nice places to hike in the McDonald-Dunn Research Forest.
On the way to the hike we looked to our left and noticed what looked like a group of birds having a meeting. We realized at once that there were two bald eagles just sitting in the field next to the highway!! We both noticed at the same time and weren't sure if the eagles were real or not, but then one moved its head and we both gasped in amazement. They were sitting there with a couple of crows. I don't know if they were waiting for gophers to come out or what, but it sure was fun to see them! Since we were driving past I couldn't get a photo of them. Rats!
The hike from the Lewisburg Saddle trailhead to Dimple Hill and back is around 6 miles. I'm not sure what the elevation is but it is a good workout, I wish I had the hills in my backyard to hike every day! The day was overcast but the sun did peek through occasionally, although it stayed in the upper 40s and lower 50s F. For the hike we just went up on old logging roads, but there are a few trails here and there along the sides. There is quite a network of trails all over the forest.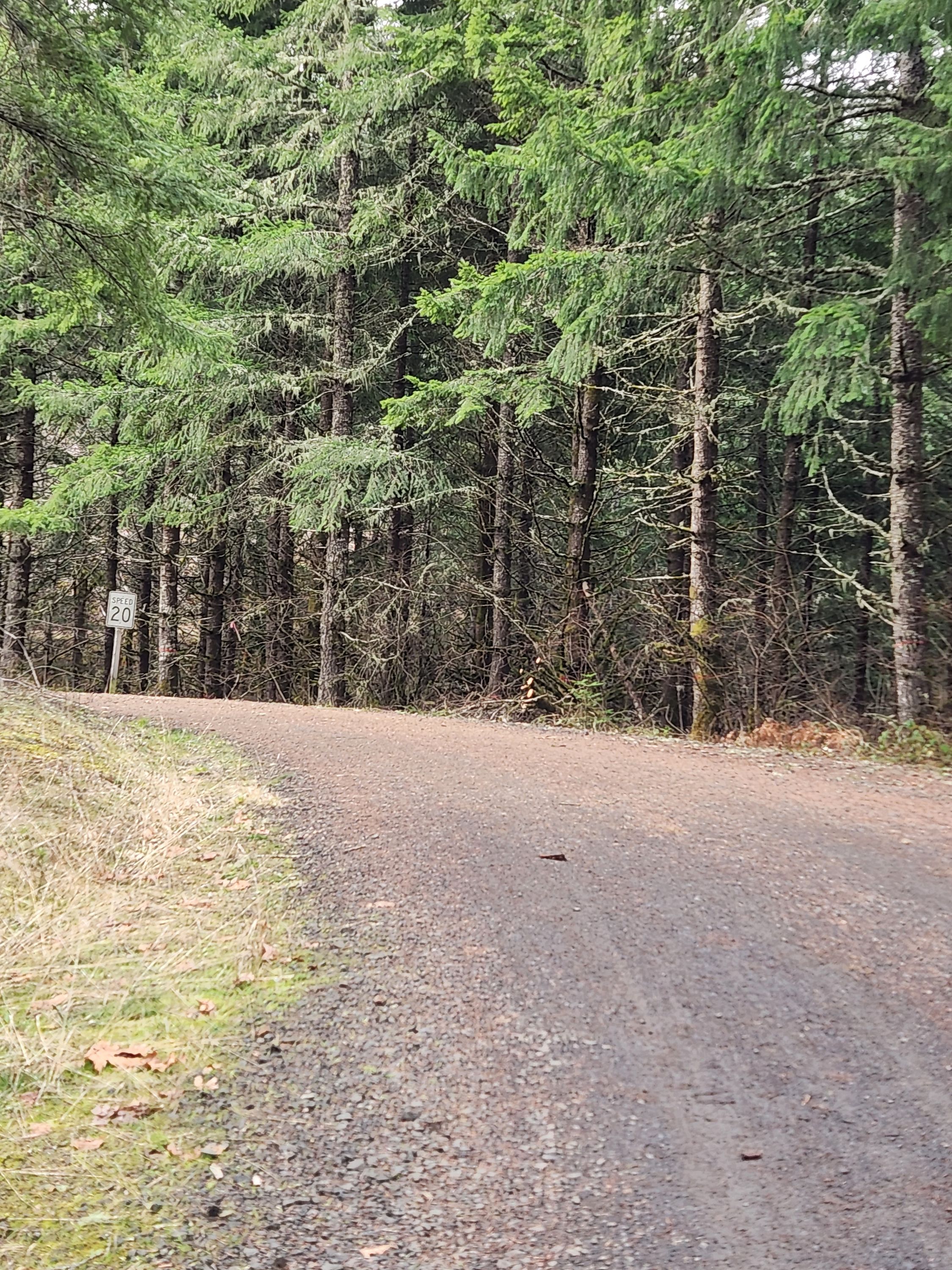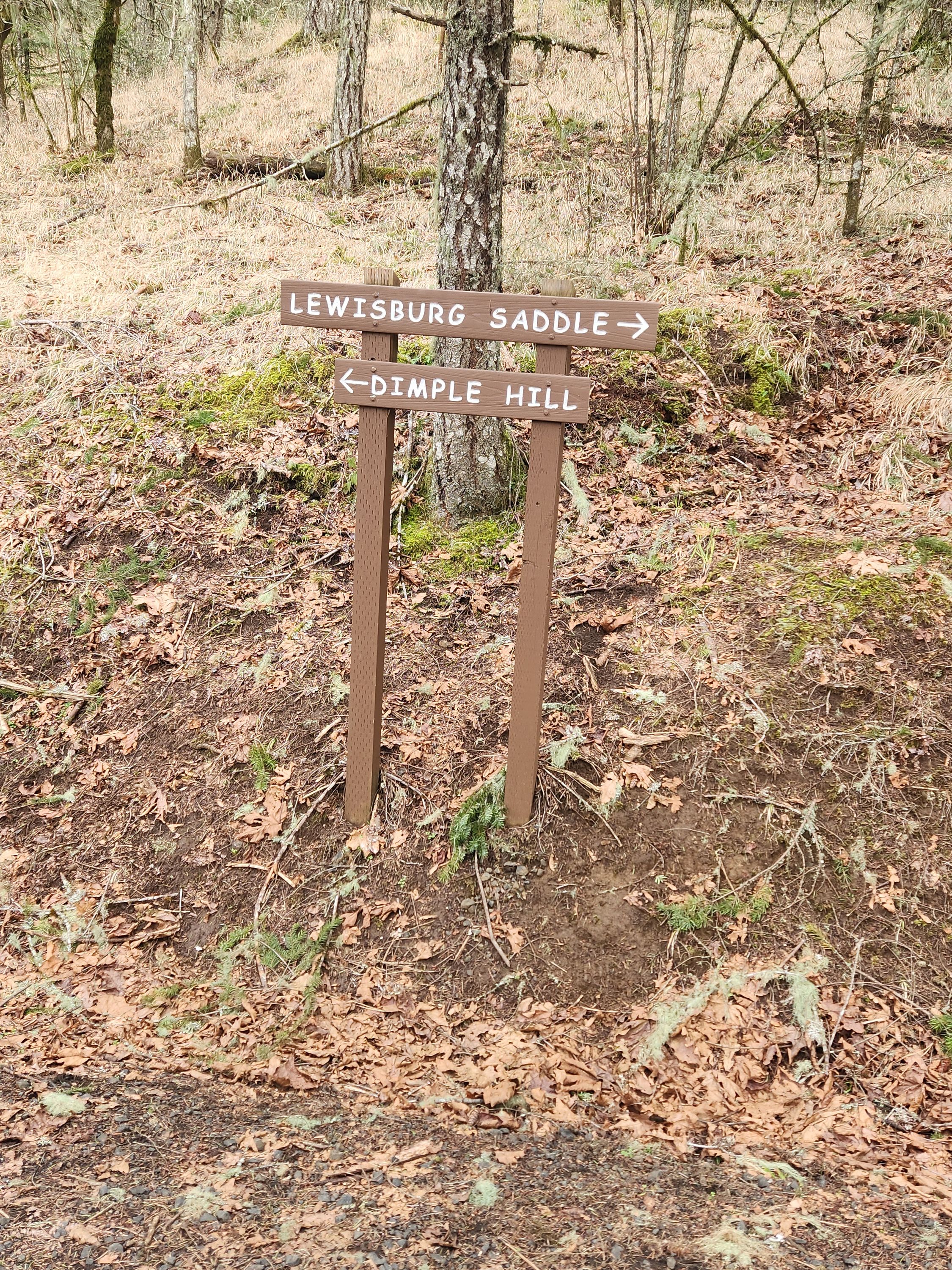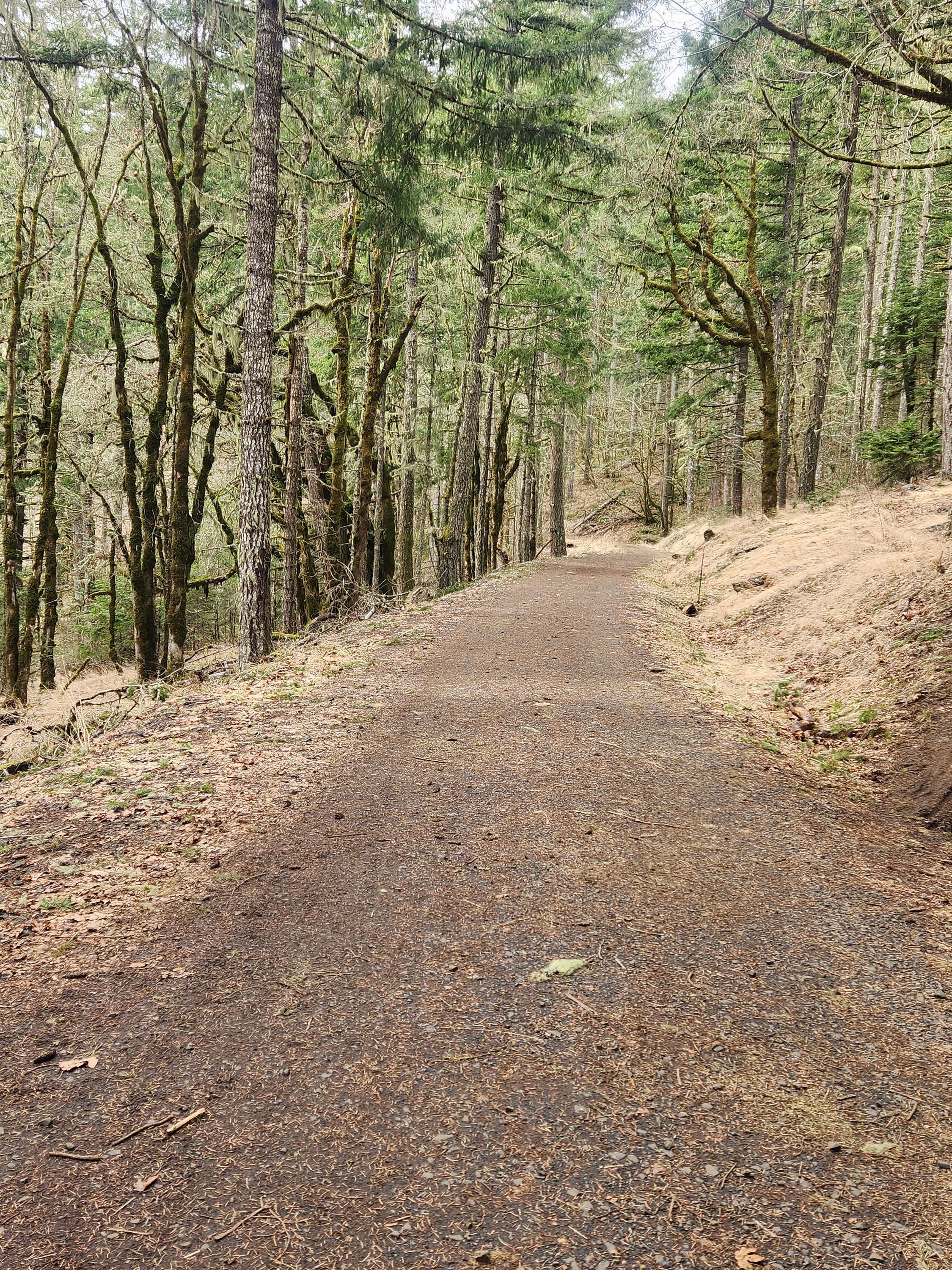 At the top of Dimple Hill there is a nice view of the Coast Range of mountains, although their pinnacles were obscured by clouds when we got to the viewpoint. There is a bench there and we sat and had a snack. A large hiking group came up and stopped to have their snacks also.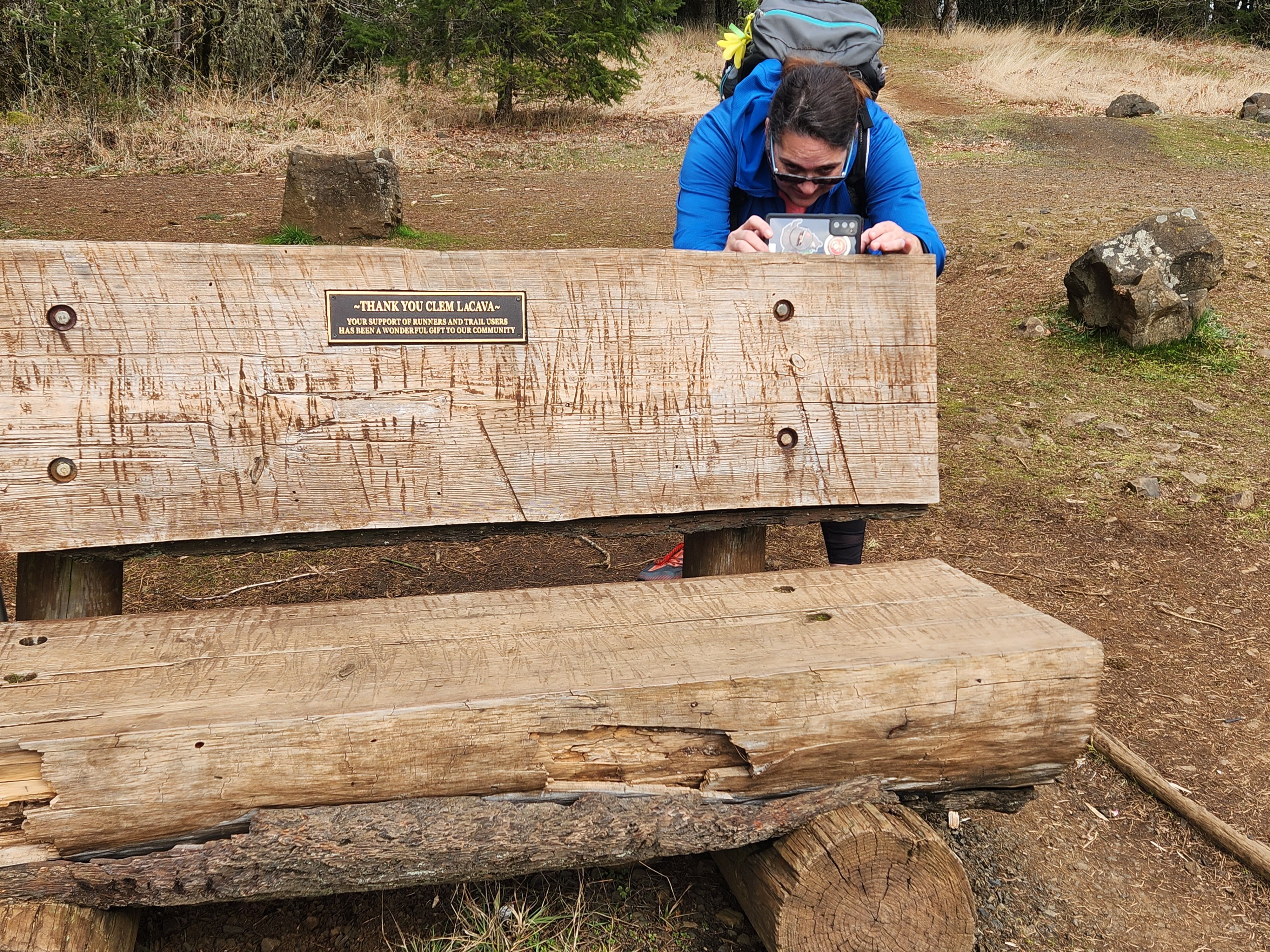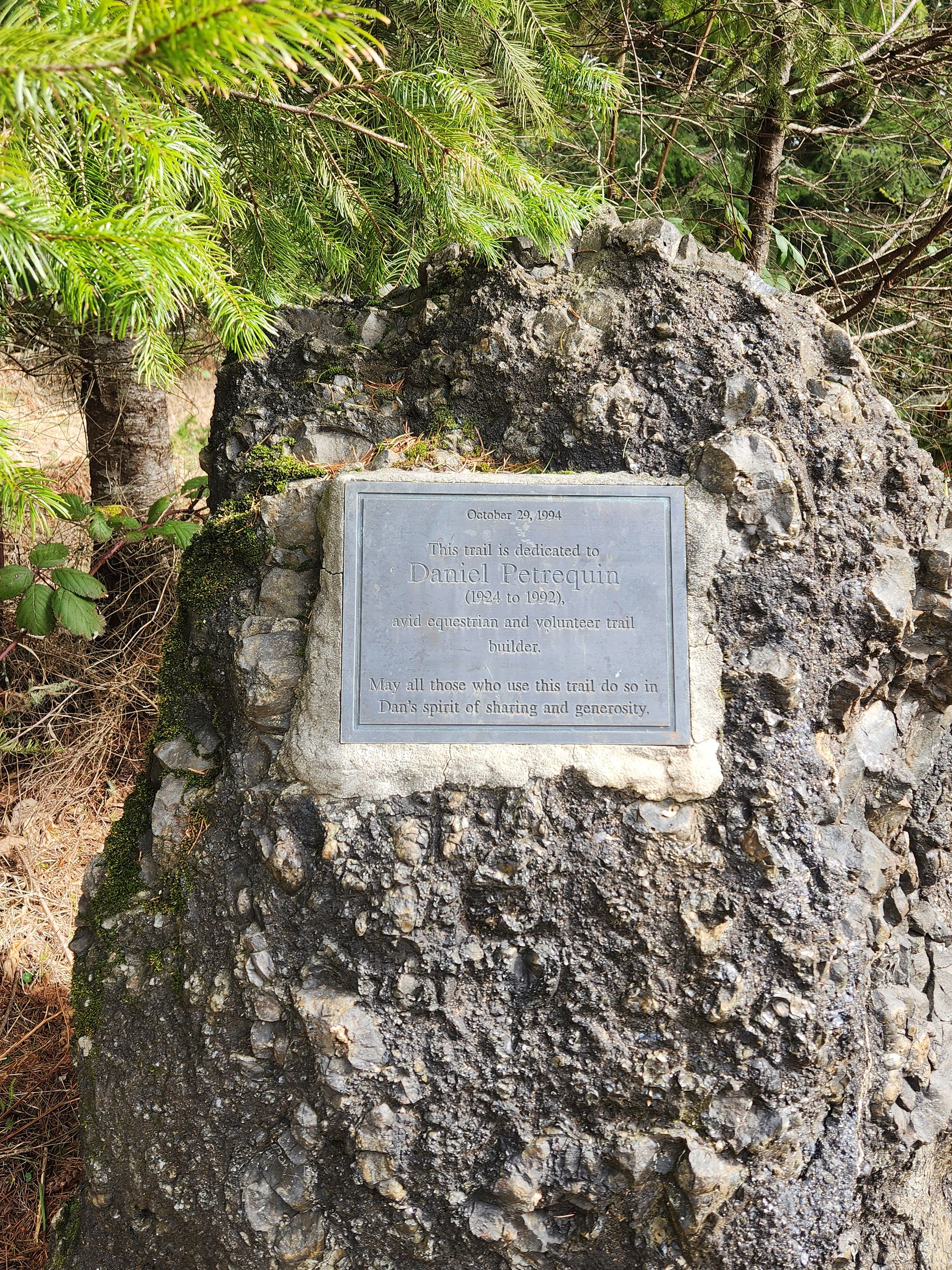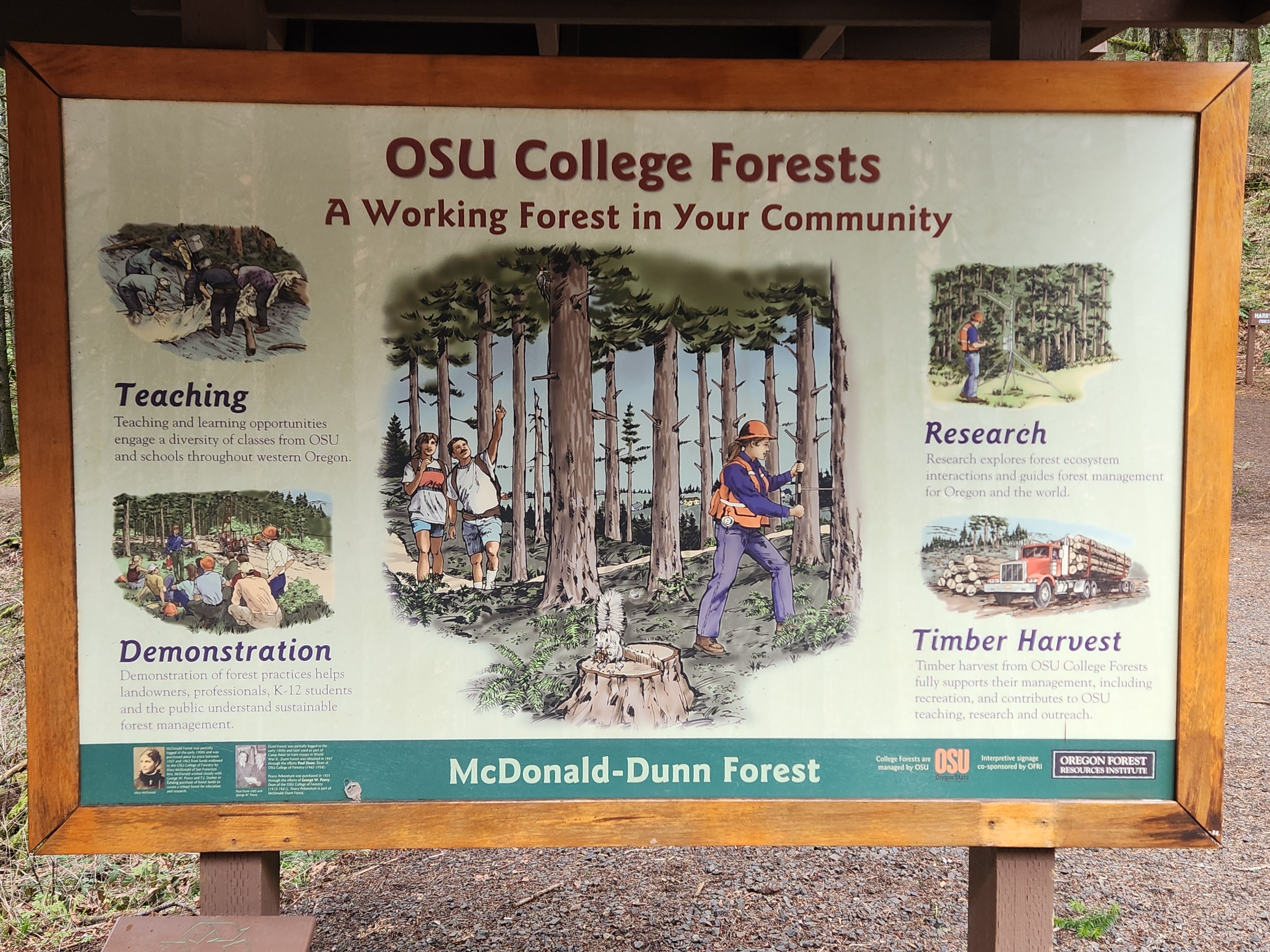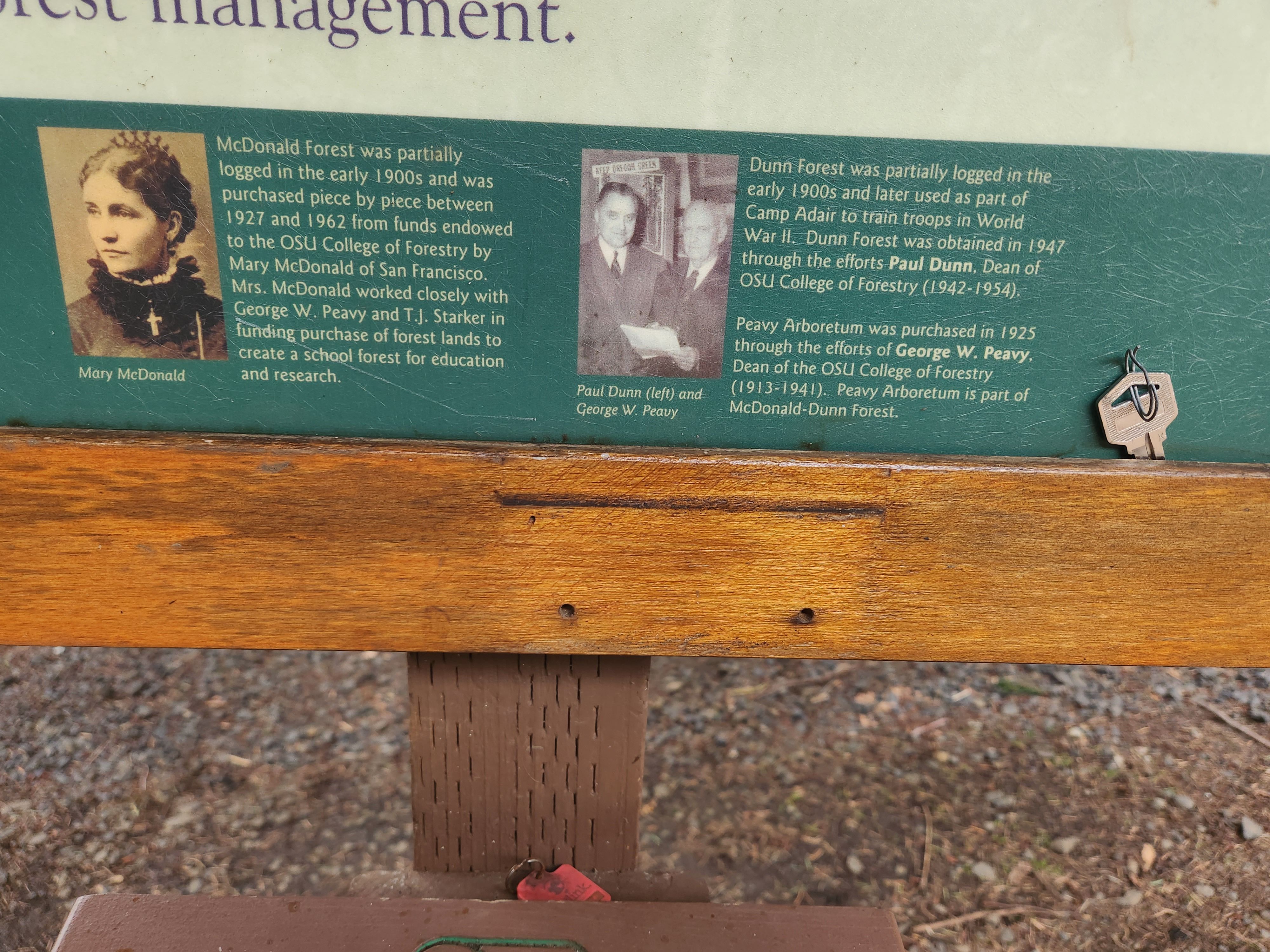 We stopped for lunch at (where else?) Dairy Queen in Monmouth on our way home, and got home before 2:00!
Just keep walking!
~Ninja