Well, not many interesting things have happened here in the last few weeks. I have bought more things for The Grandbaby for when he arrives in July, we haven't gone on many hikes for various reasons, and I haven't been doing much around the house. We are, however, definitely wanting to get ready for summer!
So on Sunday we went to Al's Fruit and Shrub Garden Center in Woodburn and bought two magnolia trees for the yard. I was thinking we would put both of them in the front yard but now The Hubs has suggested putting one in the side yard, so now I'm not sure what we'll do, but he definitely wants to plant one today. They are the "Vulcan" variety, with dark pink blossoms. I think they will add a lot of beauty to our yard!
Also, I have received many yard decorations from my friend Linda, who with her husband is selling their house and downsizing into their R.V. I had planned to have The Hubs help me with the decorations last week when the weather was nice but he was busy, so now that will have to wait because it's going to rain again for awhile. As soon as the sun comes back we will get out there and put up all the decorations and bird feeders. I may paint some of the stars and other decorations. Right now they are a sort of chartreuse color.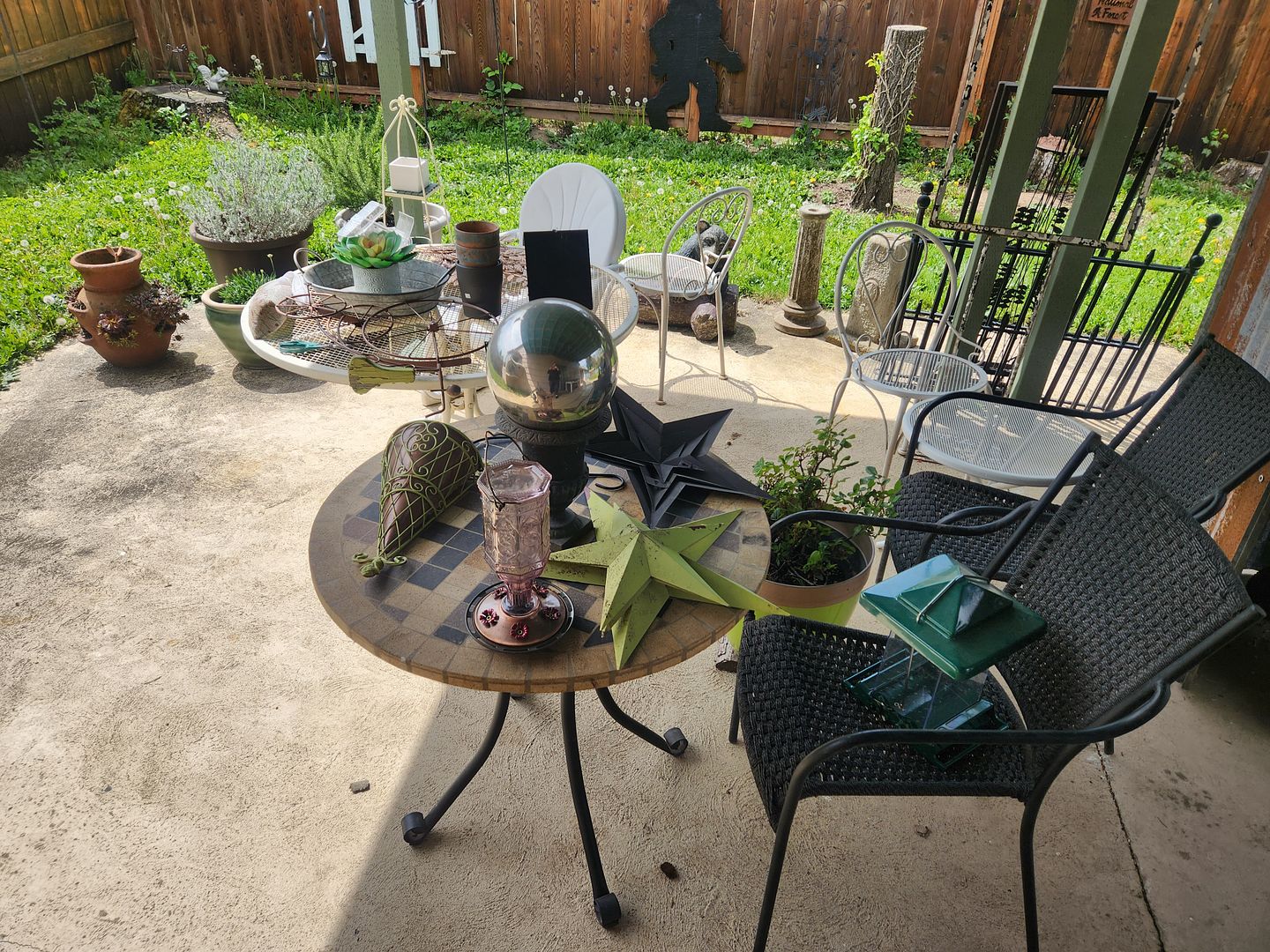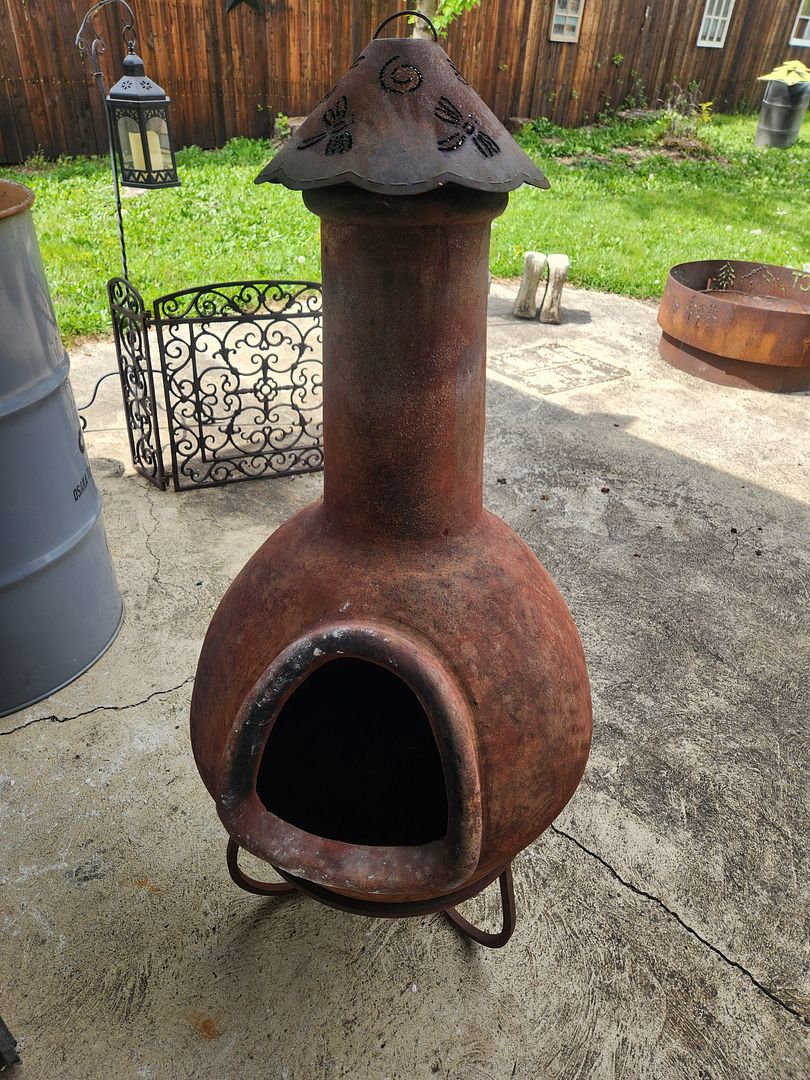 Here are some updates on my little patio garden. Most of the succulents are doing quite well and making all sorts of little baby succulents:
But I'm really not sure what this one is doing. Is it still alive? I think so, but it's hard to tell.
The rosebush seems to be going great guns and enjoying the very wet feet it got throughout the winter.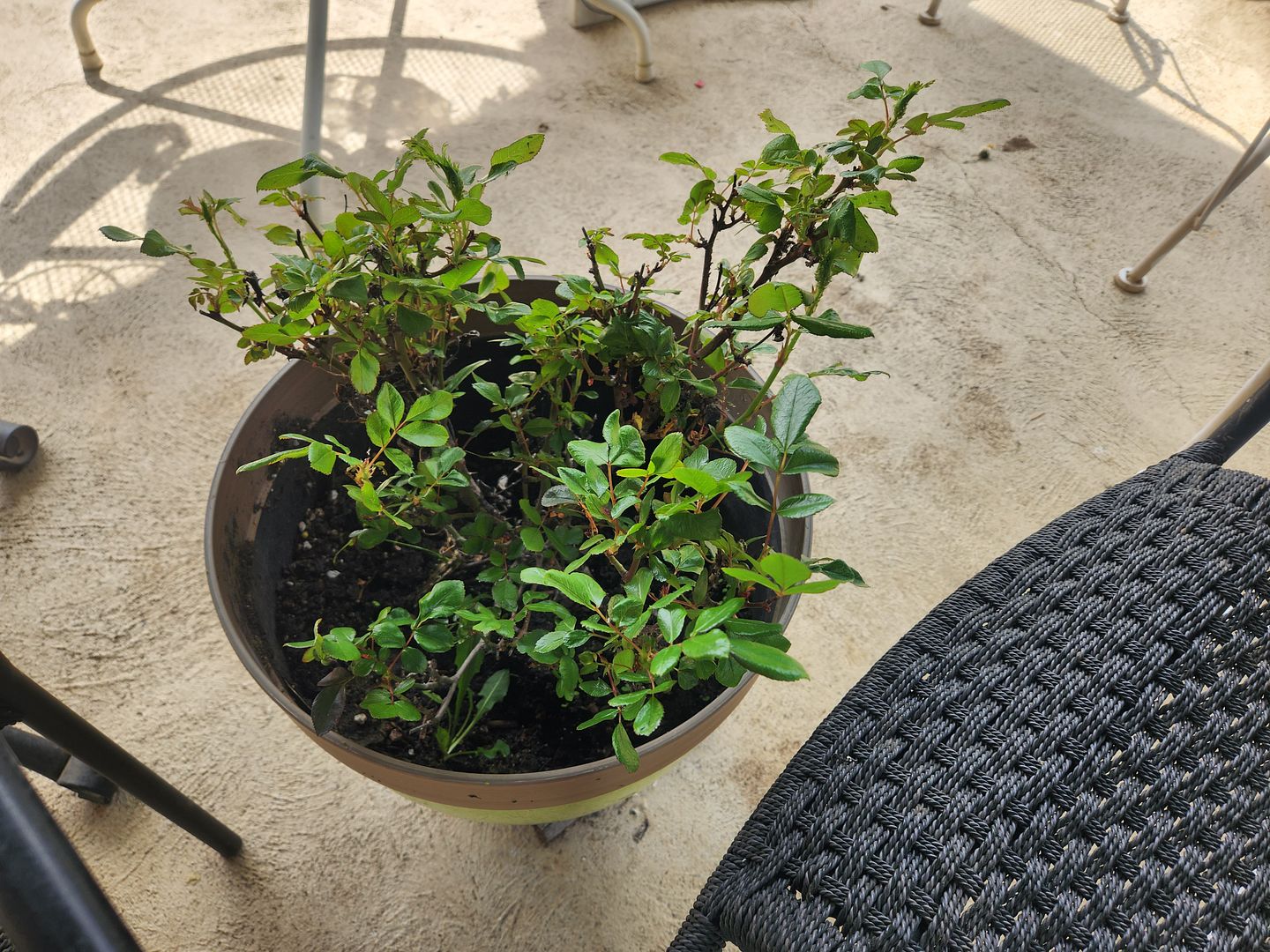 This little plant has bounced right back:
I thought this pink lavender plant with the bee waterer had died, but it is coming back. I will clean the bee waterer and add some fresh water.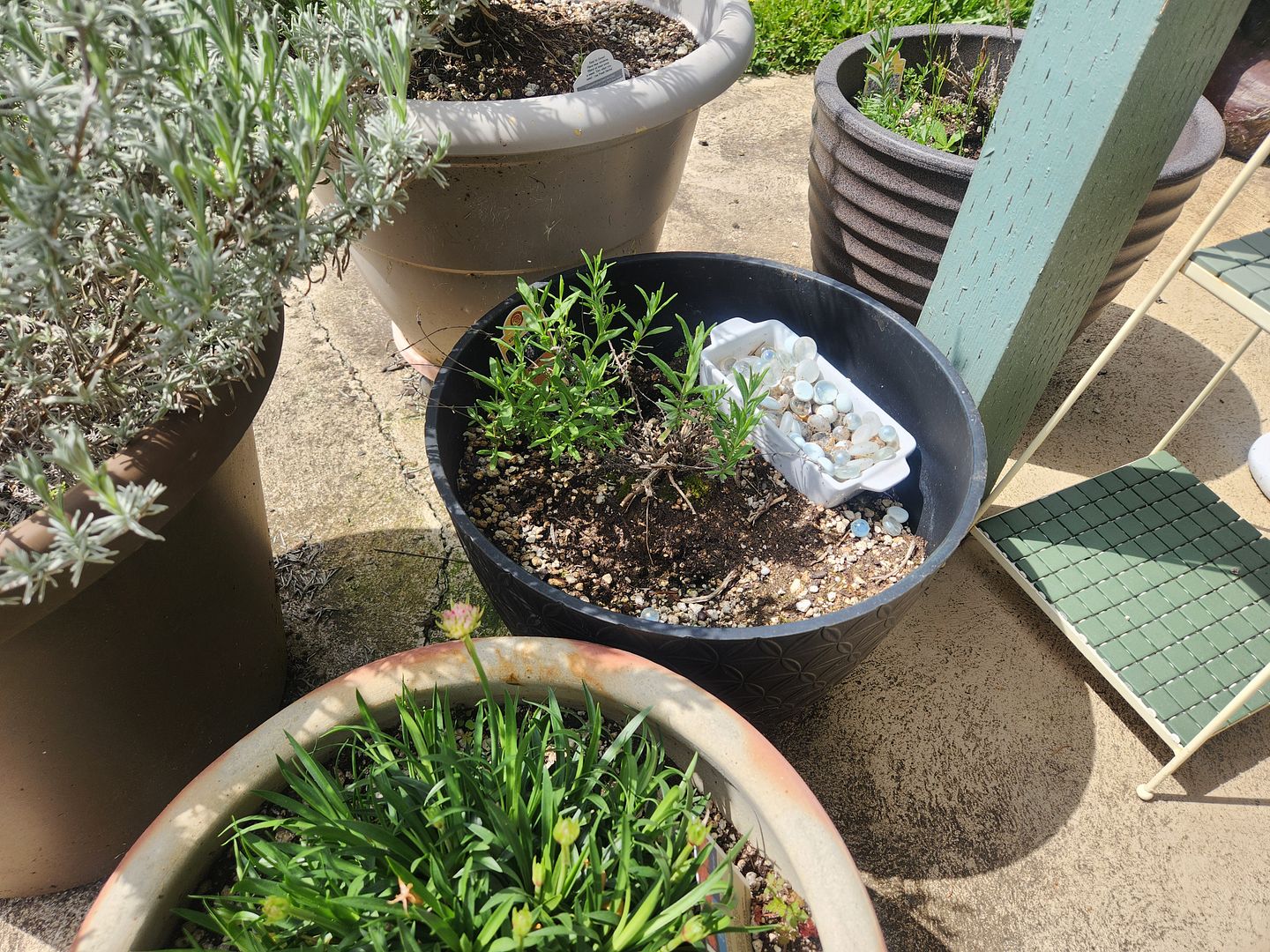 This lavender plant seems to have died, but I think it seeded some new little plants in the pot.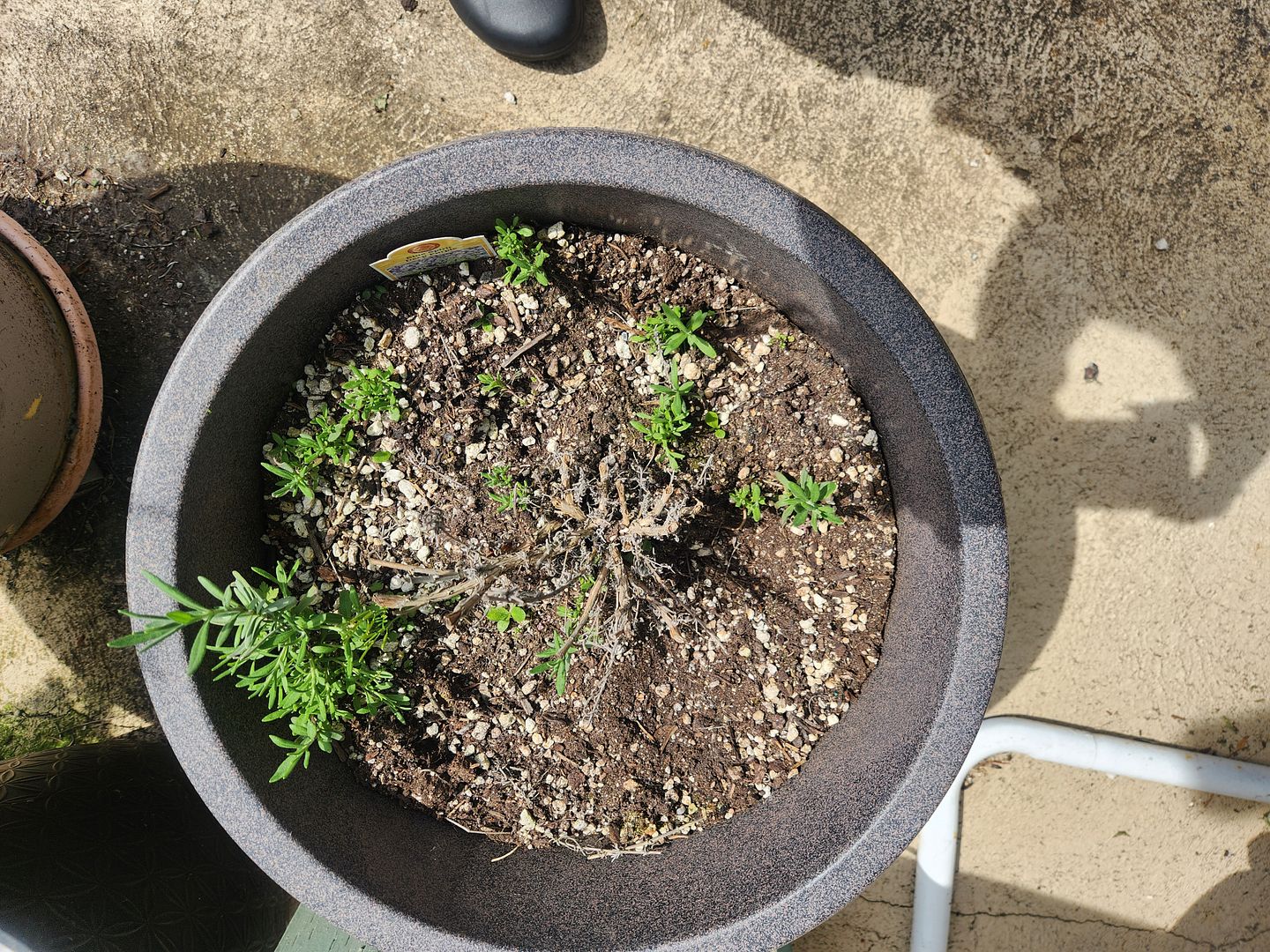 The rosemary and silver lavender plants seem to be doing well, although I do think this lavender plant needs to be in the ground or at least a bigger pot. I'd like to set up a little bed with the rosemary and lavender plants at some point.
These pretty little flowers just grew here all by themselves.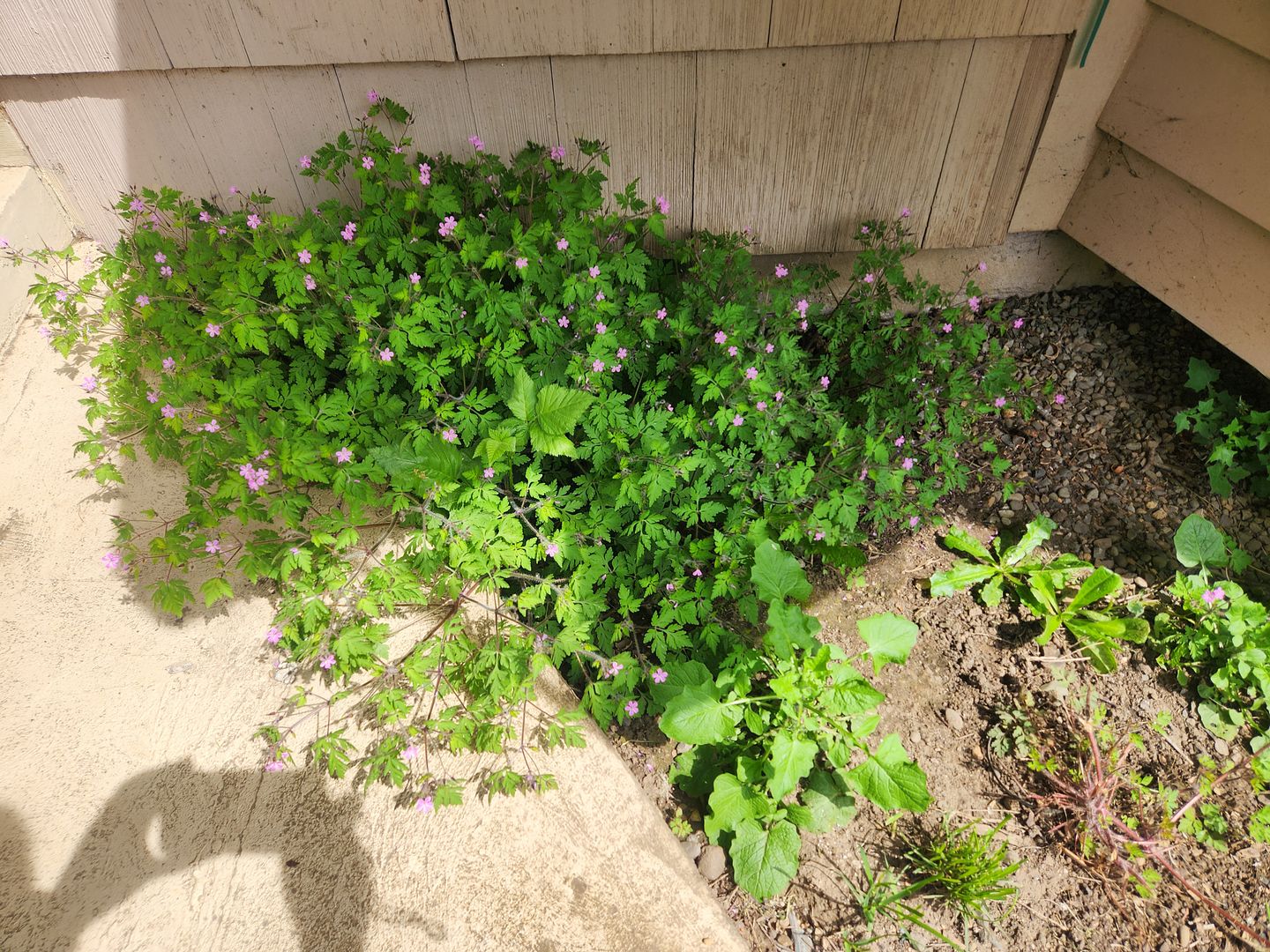 We will have to get after the blackberries coming over from the neighbor's yard. He refuses to cut them back for some reason. We did have a very large blackberry patch in our yard due to the neighbor's blackberries and it was nice to have the berries, but they were out of control and we don't want them back again!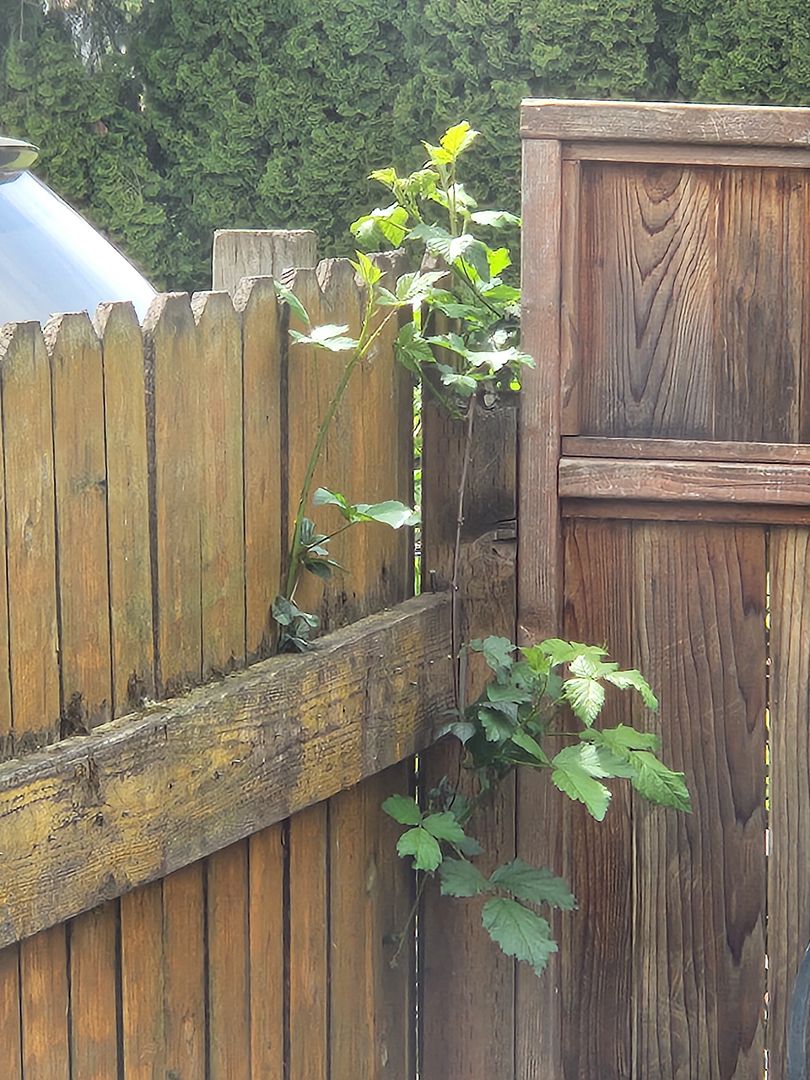 That's about it for this update, will do another update when we've gotten the yard all spruced up!