Look here at my little dogwood tree blooming already!!
A few other flowers have been blooming too, now that the sun is out.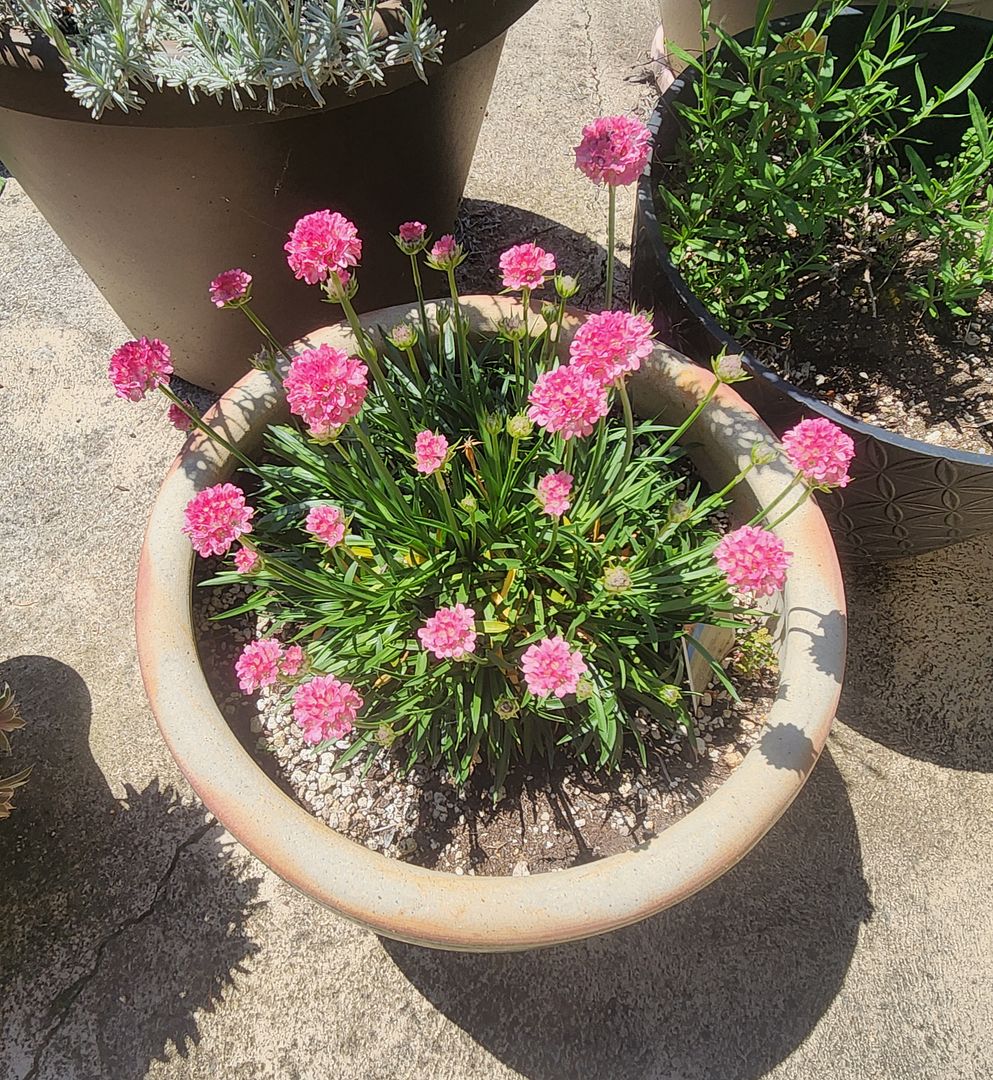 The succulent plants have also taken off, and I noticed this one falling out of its hole in the strawberry pot. Since the one above has crowded over that hole, I decided to repot the one that had fallen out. I got out the Miracle Gro Succulent and Cactus mix and filled the little green pot. I had the pots on the plant stand waiting to get other succulents to put in them, so this worked out fine.
Lots of stuff happening in the yard now that the summery weather has arrived! We got all the yard decor set out, just have to get the yard mowed before I take photos to show you. More updates forthcoming!