"Ladies and Gentlemen, when you hear the Shadow's blood-curdling laugh, you can be sure that exciting entertainment will follow!"
A few weeks ago I brought home some audiocassettes from Mom and Dad's. I was telling the Son-in-Law about this Old Time Radio's Greatest Mysteries cassette set from from the 1930s and '40s and he expressed interest in hearing them at some point, so I got out my cassette player and some other old radio show cassettes I have, including Fibber McGee and Molly, The Shadow, and Sherlock Holmes!
I found these Agatha Christie audiobook cassettes at Mom and Dad's as well, they are Miss Marple stories read by one of the actresses who played Miss Marple (the best one, in my opinion).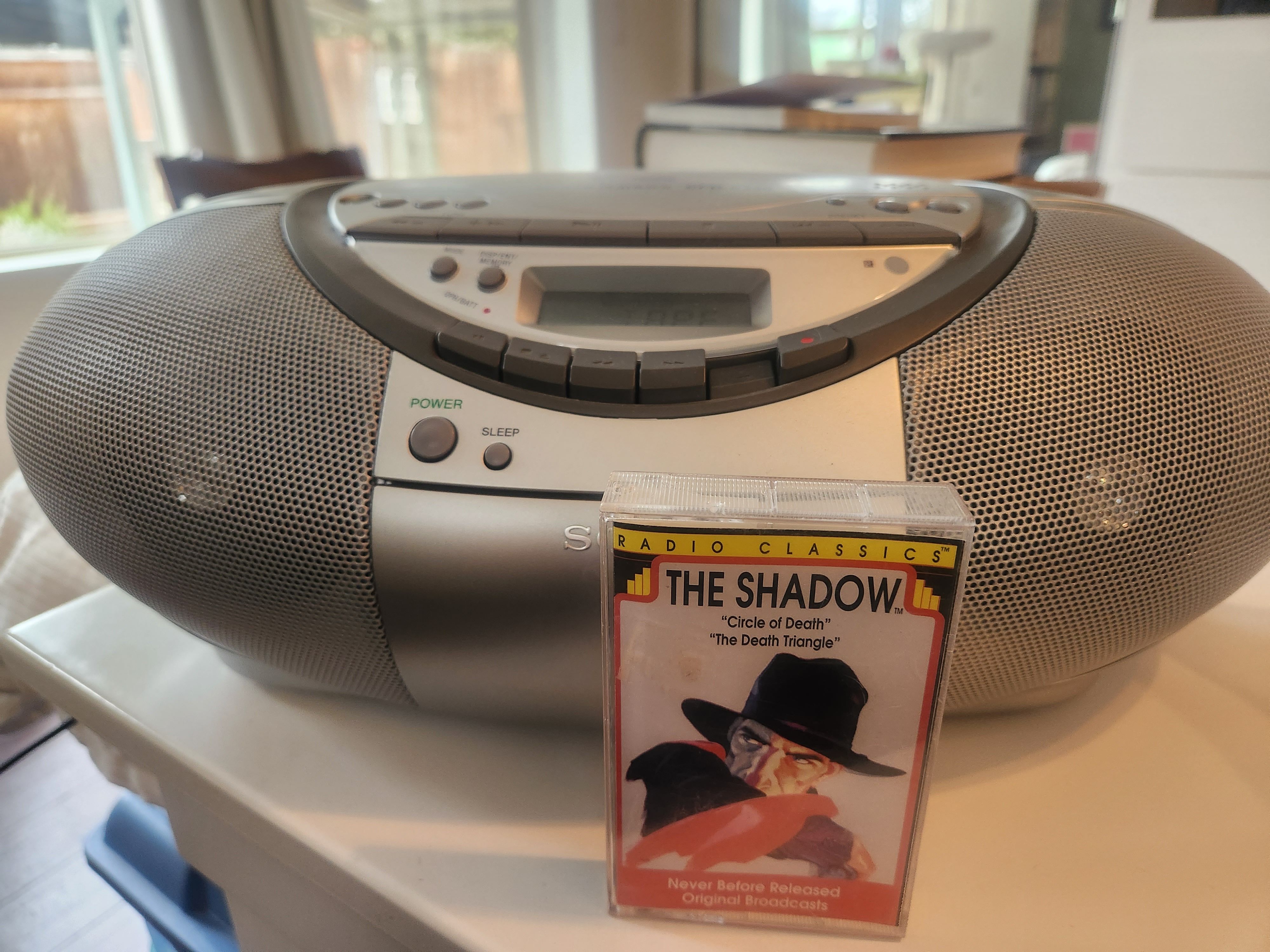 I'm looking forward to listening to all of these!
"The weed of crime bears bitter fruit. Crime does NOT pay. The Shadow knows…"